NEW DELHI:
Virat Kohli
's on-field persona has been talked about a lot. Different people have different views on the subject.
Before Virat, another India captain who was also called 'aggressive' on the field was
Sourav Ganguly
.
Former India cricketer
Ajit Agarkar
played quite a bit of his India cricket under Sourav Ganguly's captaincy. Agarkar spoke to TimesofIndia.com before the third
India vs England
Test in Headingley began and when asked to compare the on-field captaincy styles of Ganguly and Virat said – "Sourav was aggressive. He was one of the most outspoken people I have seen."
"Sourav's personality was different, Virat has his own, MS Dhoni has his own. Whatever helps your game, you try to do that, whether as a captain or a player. Maybe being aggressive and vocal helped Sourav on the field. It is probably the case with Virat as well. That's what helps his game. As long as no line is crossed, I don't see any problem with it. And why compare? Both (Sourav and Virat) played in different eras. Both did well for India. Both are great captains. Both have been terrific players," Agarkar told TimesofIndia.com.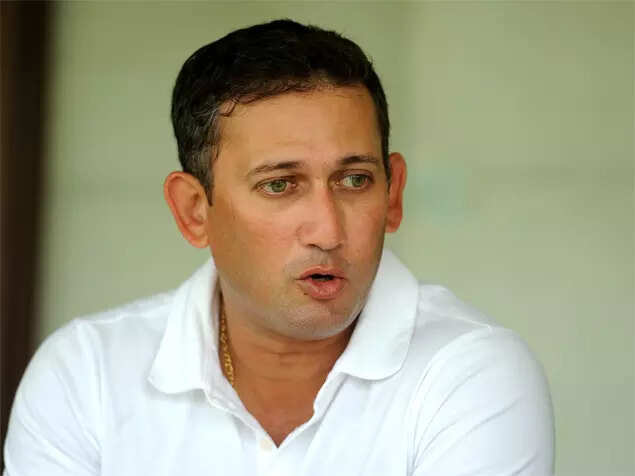 (TOI Photo)
Agarkar was part of the Sourav Ganguly-led Indian team that toured England in 2002. The four-match Test series resulted in a 1-1 draw. Agarkar's century at Lord's was one of the highlights of the tour. He scored an unbeaten 109 off 190 balls, including 16 fours. India had lost the opening Test by 170 runs. After playing out a draw in the second Test at Trent Bridge in Nottingham, India went on to win the third Test at Headingly in Leeds by an innings and 46 runs.
The series ended in a 1-1 draw after Dravid's marathon 217-run knock helped India secure a draw in the fourth and last Test at Kennington Oval in London.
"It was a really good England team we were playing against. We lost the Lord's Test. I was lucky enough to get a century. Leeds was a very good win. We batted first after winning the toss and a lot of people thought that it was not a great decision. But our batsmen put 600 plus on the board. We managed to draw the series 1-1. I still cherish those memories. Those were the fond memories. It was really a good England team. It would have been nice to win the series but to hold England 1-1 after losing the first Test, I think we did quite well," he said.
Meanwhile after a memorable win at Lord's, Team India have had a terrible outing so far in the third Test at Headingley in Leeds.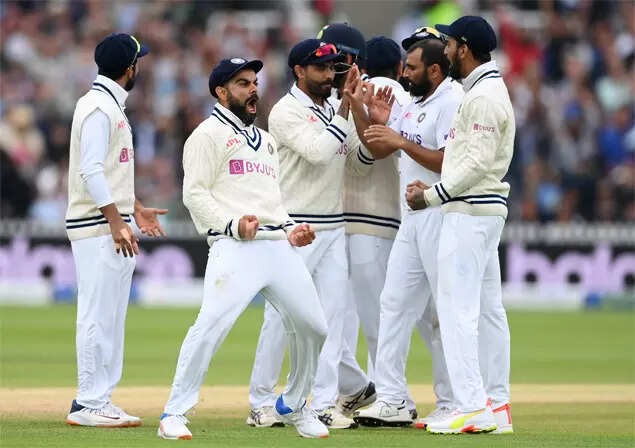 (Photo by Mike Hewitt/Getty Images)
Virat Kohli's decision to bat first after winning the toss didn't work well for the team, as they were bowled out for just 78 runs. India's 8th lowest Test innings total of all time (all out).
Incredibly, Team India, have registered two of their ten all-time lowest Test scores in the span of just over 8 months. They were bowled out for 36 in Adelaide by Australia, which is their all time lowest Test innings total.
However, India managed to bounce back hard from that low at Adelaide and win the series vs Australia. One bad day at the office doesn't really have the power to affect an entire series and Virat and his team know that very well.
The fact remains that India are still 1-0 up in the 5 Test series. With a loss looming for the visitors in the 3rd Test, England might have the momentum, but the series will be tied at 1-1 (if England win the 3rd Test), with two Tests left to play. India's splendid pace battery will be key to helping the visitors bounce back hard.
Agarkar, who spoke to TimesofIndia.com before the third Test began said that he feels India can win the five-Test series.
"Ahead of the series, I thought India would be favourites. Because England are missing some of their key players. Ben Stokes, with his all-around abilities, is one of their bigger misses. England struggled against New Zealand in the two-match series. Stuart Broad is injured and Jofra Archer isn't there too. But India is a terrific team at the moment. India still have to play well. If they play the way did at the Lord's, India should win the series. You need to play well all 5 days of a Test match. For me, India are favourites to win the Test series," Agarkar, who played 26 Tests and bagged 58 wickets in his career, said.
Agarkar also heaped praise on the Indian pace quartet of Mohammed Shami, Jasprit Bumrah, Ishant Sharma and the young Mohammed Siraj, saying the four have got different varieties, which makes captain Virat Kohli's job easier.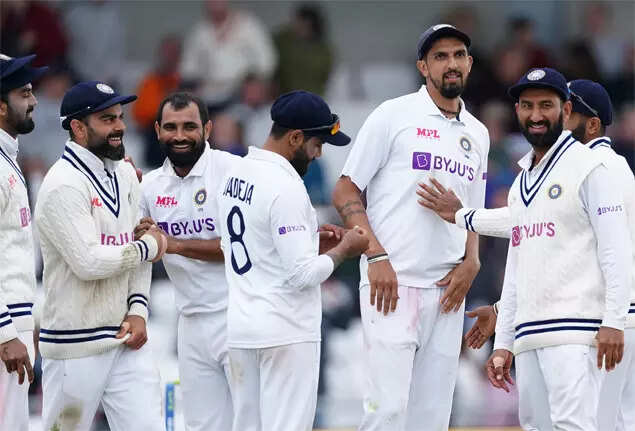 (AP Photo)
"Every pacer in the team has got a different strength. Ishant has played over 100 Tests. Playing 100 Tests, especially for a fast bowler, is very very difficult. Shami is a match-winner. Bumrah has played 20 plus Tests, but he has won games for India in his short career. Siraj is looking better and rising with every game. There is variety in the attack. Bumrah is a little bit different. His action is unique. He has got pace, changes length," Agarkar told TimesofIndia.com.
"Shami is good with seam. It doesn't matter if the wicket is flat, Shami creates wicket-taking opportunities. Ishant is a tall guy and has a lot of experience. Siraj is the one who runs in, the whole day. He bowls 20-25 overs for his captain. There are different strengths in this pace attack. As a unit, they are doing perfectly well at the moment. Virat must be a happy captain. He has not just one good bowler, he has variety. This makes the opposition's job even tougher. At the moment, if these four can stay fit, India have a huge advantage," he said.
Agarkar also lauded Bumrah and Shami, who batted and took the team out of a precarious situation in the second Test at Lord's. India, after being denied a win in the first Test due to bad weather, had won the Lord's Test by 151 runs. Bumrah and Shami forged an 89-run stand for the ninth wicket that paved India's way to victory.
"Anytime a tailender contributes, it frustrates the opposition, but it adds to the total and any run is welcome down the order. The team shouldn't be dependent (on tailenders) to get the runs, because their primary job is to get wickets. India would have been in real trouble if the partnership between Shami and Bumrah had not happened. Not only did they get them out of trouble, but they also put India in that position where England had no chance of winning," Agarkar, who played 26 Tests, 191 ODIs and 4 T20Is for India further told TimesofIndia.com.
India had set England a challenging 272-run target in 60 overs and then skittled out the hosts for a paltry 120 to script a historic win at Lord's.
"England had to defend to survive. All lower-order batsmen work on their batting. It is never easy, especially in conditions like England. England went in too aggressive. They bowled short stuff to Bumrah and Shami. And it didn't work for them. Sometimes you have to be a little bit smarter and you should know how to get a batsman out rather than try and hit him. Bumrah and Shami were brave enough to hang in there. Once the England bowlers were tired, they cashed in. Why compare eras and why not talk about what these guys are doing? Different eras have different challenges," the former India pacer further said.
You can watch the India vs England series on Sony Sports Network.